BEST SIDING SERVICES IN DFW, HOUSTON, AUSTIN, SAN ANTONIO, AND ALL OF COLORADO
We have a wide variety of options with siding and look forward to taking care of your siding needs.
Siding can improve your home or business building value. The right siding and color can make your property look amazing! It takes very little maintenance to make your siding look great for years. Insulated siding gives an extra layer of protection for your property. It could translate into energy savings.
We can help with any siding need that you might have. Having a professional that can assist is extremely important. Proper installation is everything. We do the job right the first time.
Some options for siding material are as follows: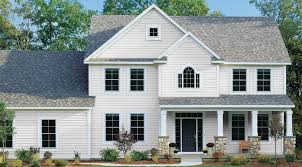 James Hardie (Fiber Cement Lap Siding)
These are the two most common options in siding. There are many colors from which to choose. Whatever your siding need is, we can help!
Things to consider for your new siding
If you need help of any kind or would like more information, please Contact Us Now. We serve DFW, Houston, Austin, and San Antonio,all of Colorado. Call the appropriate number so we can help.